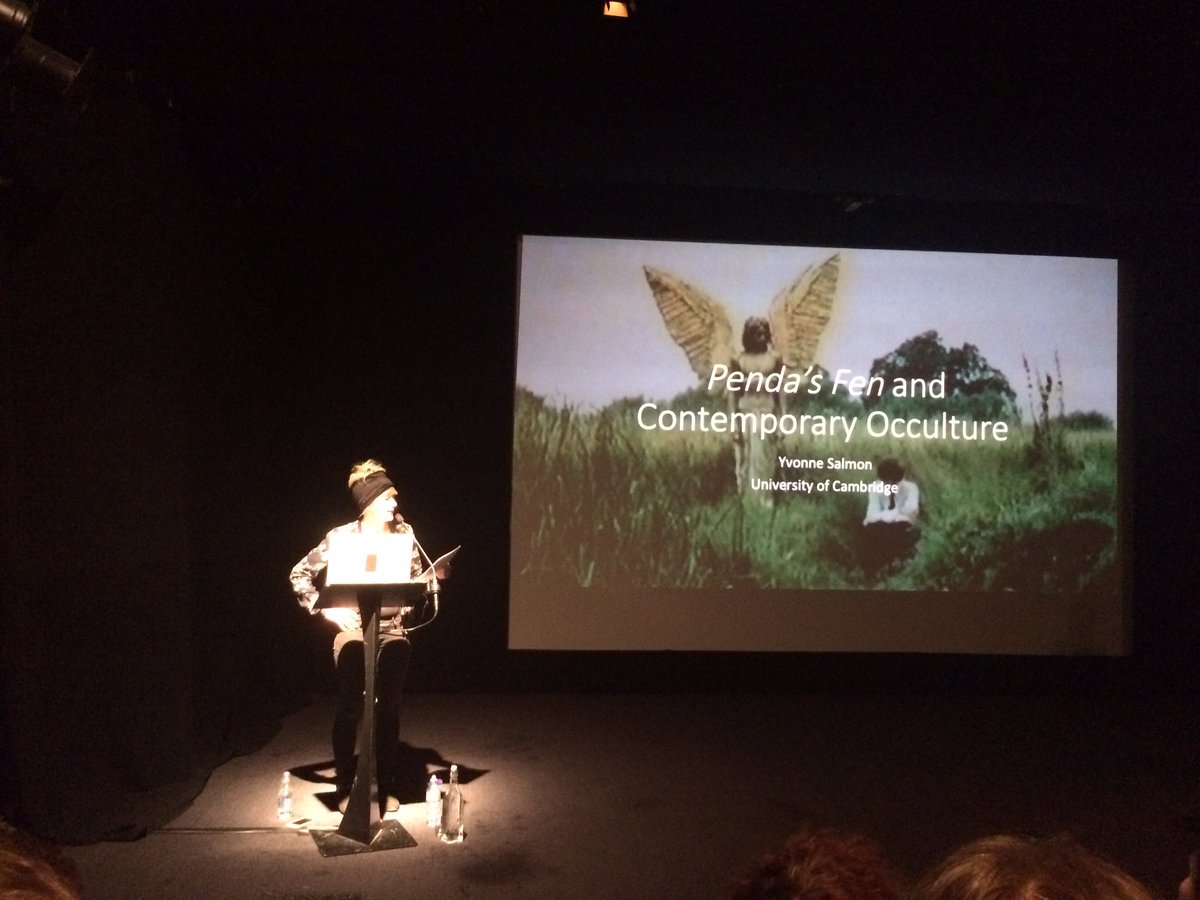 In June, Yvonne Salmon was invited to take part in 'Child Be Strange', a special one-day symposium at the British Film Institute looking at Alan Clarke's
Penda's Fen
(1974). Yvonne spoke on 'Penda's Fen and Contemporary Occulture'. A publication from Strange Attractor Press is forthcoming. Original event flyer text added below.
Child Be Strange: A Symposium on Penda's Fen.
Featuring a Q&A with screenwriter David Rudkin
Including contributions from: Roger Luckhurst (Birkbeck), Yvonne Salmon (Cambridge University), Will Fowler (BFI), Gareth Evans (Whitechapel Gallery), and more tbc.
When Alan Clarke's
Penda's Fen
was first broadcast in 1974 as a BBC 'Play for Today',
The
Times
commented that it was a "major work of television" and praised David Rudkin's writing for its "beauty, imagination and depth." Including the film in its 2011 selection of the best 100 British films,
Time Out
magazine described
Penda's Fen
as a "multi-layered reading of contemporary society and its personal, social, sexual, psychic and metaphysical fault lines." It has since been recognized as an extraordinary contribution to 1970s counter-cultural investigations of alternative 'pagan' histories of landscape, myth, theology and psyche at a crucial transitional moment in post-war Britain.
The film vanished into unseen cult status, but after decades of unavailability the BFI has released
Penda's Fen
on Blu-ray and DVD. This one-day symposium seeks to bring together academics, writers, and artists from across different fields to excavate this weird and wonderful cultural artefact.